Meet your teammates. See frisbee people dressed in non-frisbee clothes. Imbibe free booze if your team has the most people there. Whatever the reason, make sure you turn up at Big Bamboo at 8pm tomorrow, February 17.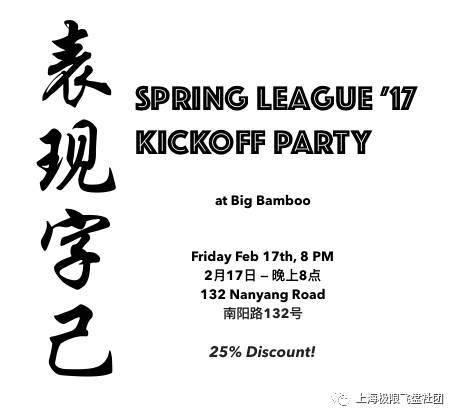 Missed the podcast? Catch yourself up: http://www.spreaker.com/user/supa_pod/spring-league-2017-draft.
League fun officially starts Monday, February 20.
League Party: 8pm Tomorrow (2/17) @ Big Bamboo!